Cinderella is my favorite Disney movie, and I'm super excited for the live action film coming out this week! In addition, I love all of the different collaborations of Cinderella and other brands.
Here are my faves: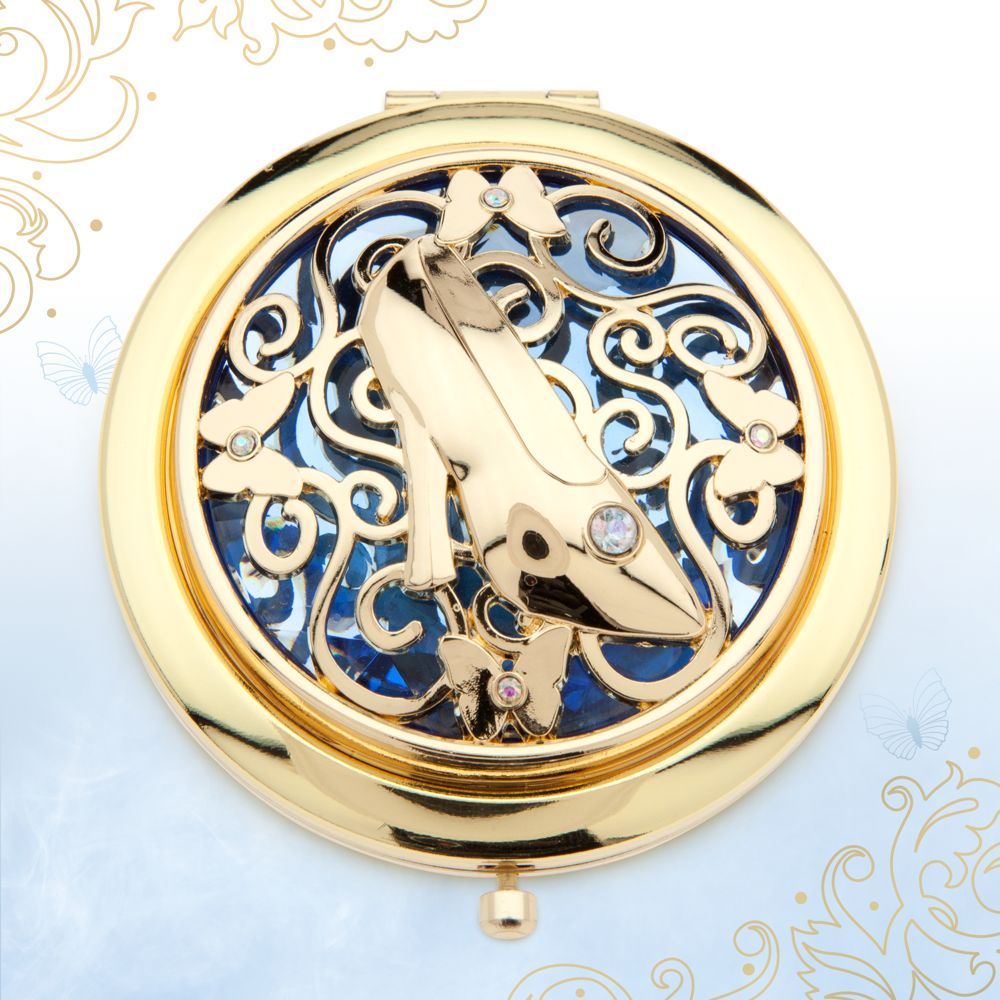 Cinderella Compact Mirror: This cute compact mirror retails for $14.95 at the Disney Store. I love the butterfly details of this mirror, and I think this mirror works for people of all ages.
LC Lauren Conrad's Cinderella Collection at Kohl's: This tulle skirt is super pretty and perfect for twirling around in. I love that it has Cinderella's castle printed on it.  It retails for $64, but it's currently on sale for $48. Plus, if you have a Kohl's card, you can save up to 30% off it. The skirt pictured is "Cindyhood", but there are other colors in the collection too. Check out the rest of the limited edition collection at your local Kohl's.
Hot Topic Cinderella Pocket Watch Necklace: I love the details of this pocket watch, and when you open it, it states "When the clock strikes twelve…" as the background. The watch retails for $16.50, but it's currently 20% off online or you can go in store for Buy one, get one 50% off. I can't wait to use the watch as part of my steampunk costume, along with the Cinderella High-Waisted skirt.
Are you planning to see the movie this weekend?
As always, Happy Shopping!
C